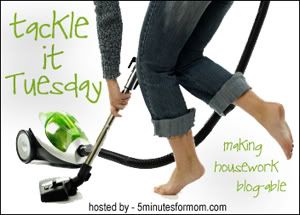 Today, I did quite a bit! First of all, I cleaned my desk and entry way. Then I took the girls for an alphabet scavenger hunt. We didn't find all the letters, but we went until they got tired of it (which just so happened to be when we got up the road to the house where we have an open invitation to play on all the cool stuff in the backyard). So, we played. Mary Helen asked if we were at the park. You'd think she's never actually been to the park. She's actually been to lots of parks!
Anyways, I also got some pictures developed and put them in frames and hung this collage.
I also put these pictures and shelves up in the playroom.
To finish off our day, the girls and I went to have watermelon with my grandparents. I think we have a new favorite fruit!!
Yesterday I made these new pillow covers.
And, just because it's my blog and I can, here' a picture of Joel and Mollie!
Be sure to check out what other moms are tackling at
5minutesformom
!